Doctors & Staff
Meet the experienced and friendly doctors and staff who make Dr. Robert W. McCullough the leading provider of vision care products and services in Jonesboro.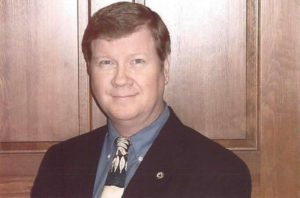 Dr. Robert W. McCullough
A native of Clayton County, Dr. McCullough was graduated from Jonesboro High, attended Middle Georgia College and received his Bachelor of Science degree from the University of Georgia. He earned his Doctor of Optometry degree and was graduated with honors from the Southern College of Optometry in Memphis, TN. After serving two years as a Navy optometrist at the National Naval Medical Center, he opened his private practice in 1979.
Always active in his profession, Dr. McCullough is the past president of the Georgia Optometric Association and the 1998 Georgia "Optometrist of the Year." He is currently on the state of Georgia Board of Optometry. He was a vision care consultant at the Atlanta Federal Penitentiary and has been influential among his colleagues via lectures and published articles in the American Optometric Association's professional journals. He has also been listed in several Who's Who publications, including Who's Who in the World. Another special interest of Dr. McCullough's is ocular photography. He and his wife, Carol, are the parents of two sons.